Ocean (Caribbean) Distributors, Inc.
Supply Chain, Logistics and Reliability
Ocean (Caribbean) Distributors, Inc., is an SBA 8(a) and WOSB certified company specializing in manufacturing and supply chain management located in Boca Raton, Florida. For more than 30 years as a manufacturer, we've taken pride in continually working to hone our craft, remaining agile with the needs of our customers ... our goal being their success. We manufacture deliver and manage supply chains in several industries with an array of products including fragrances, toiletries, body powder, soap, gels, lotion, and hand sanitizer.
Across the world the global pandemic has tested mankind, industries, governments, and supply chains alike in a way not seen in a generation. Due to the high priority and demand, Ocean (Caribbean) Distributors, Inc., has taken this opportunity to expand our supply chain to include healthcare and emergency supplies, tactical apparel and gear, and construction safety gear. Electric vehicle supply equipment (EVSE) is a growing marketplace, and we are pleased to be able to supply charging plugs, charging cables, charging boxes, and adapters, as we continue to maintain our high level of quality service.
In the 1990's, Ocean (Caribbean) Distributors, Inc., created and launched an original designer fragrance called Tiv, in major department stores in Washington D.C., Virginia, Maryland, Pennsylvania, New Jersey, and both North and South Carolina – 64 locations. Tiv perfume, has a long history of proven market success as a fragrance brand in the US and Caribbean. Many stores have now shifted to or added eCommerce and online sales channels. Ocean (Caribbean) Distributors, Inc., enabled customers with the current needs of modern retailing including web sales, online inventory management, and product fulfilment, using the most reliable shipping methods offered today. Tiv is sold online at: https://www.tivperfume.com.
Our Mission
To maintain a ready supply of American -made goods and products for distribution to meet the needs of eCommerce and contract customers, using high standards of quality control, reliability, and industry best practices.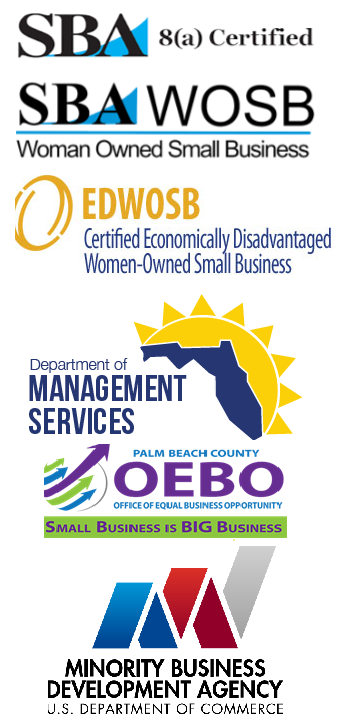 DUNS Number:  949187652
CAGE Code:  89QL6
SBA 8(a) Certified
EDWOSB Certified
NAICS Codes: 
(Primary) 325620 - Toiletries Preparation Manufacturing 
(Secondary) 325611 - Mfg. & Packaging Soaps and Detergents, Toothpaste, Gels, and Natural Glycerin
315210 - Cut & Sew Apparel Contractors
339112 - Surgical and Medical Instrument Manufacturing
339113 - Surgical Appliance and Supplies Manufacturing 
423450 - Medical, Dental, and Hospital Equipment and Supplies
423610 - Electrical Equipment, Wiring Supplies Wholesalers
423990 - Safety Devices Merchant Wholesalers